Canton Limousine Destinations
There are many wonderful destinations in and around the greater Canton Michigan area no matter the demographics and size of your party. From a myriad of high end restaurants to plenty of night clubs and bars you will have a wide variety of options for your daytime and nightly entertainment hotspots.
Kabuki House
(734) 844-9000
41808 Ford Rd, Canton, MI 48187
Kabuki House is quickly becoming a highly recommended Asian dining option in the area. It's easy to see why when you realize just how amazing the service is, quick and courteous. On top of the great service the atmosphere is also a huge draw and we still as of yet have no even talked about the quality of the food itself. This sushi and sashimi is going to be extremely hard to beat in the quality and freshness department. The prices are insanely reasonable as well.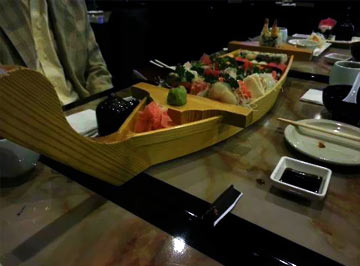 Hayden's Grill and Bar
(734) 895-3388
39895 Ford Rd, Canton, MI 48187
With a robust and eclectic menu, a professional and attentive wait staff, and an upscale but casual atmosphere, Hayden's Grill and Bar is an ideal place to take a date, entertain business clients, or just enjoy a great meal with your friends or family. For larger parties there is a banquet room available which can accommodate upwards of 50 guests. The atmosphere is comfortable and modern, without the twinge of pretension from so many other struggling to try too hard. Haydens is on the money across the board.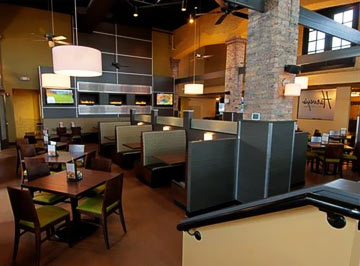 Tony Sacco's Coal Oven Pizza
(734) 404-5484
1663 N Canton Center Rd, Canton, MI 48187
The reason to choose Tony Sacco's is right in the title, no not Sacco, Coal Oven pizza, the way pizza had been prepared for hundreds of years before mass production and massive profit margins became king. Tony Sacco's pride themselves on having no freezers, or microwaves on location, everything is fresh and coal oven cooked. The bar is a nice area to hang out for a couple of drinks and a pie with friends, but the dining room makes it a perfect restaurant for the whole family to experience and enjoy.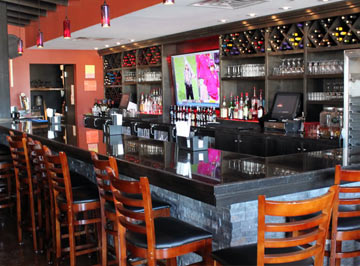 Red Rock Downtown Barbecue
(734) 340-2381
207 W Michigan Ave, Ypsilanti, MI 48197
Amazing barbecue. The pork was so tender and moist and the smoke was just right. The smoked wings and mac & cheese are must trys. The bartenders are always friendly and up for a chat. Great vibe, Trivia once or twice a week. Half off the entire bar at a daily happy hour after 9pm, even on weekends. The Michigan beer selection was awesome, it's nice that they have local craft beers avaible on tap as well as in bottles. The decor is fantastic too, exposed brick, leather, wood, wonderfully detailed.